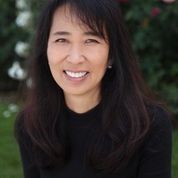 In 1991, Dr. Amy Hao began her journey as a dentist when she graduated from the Loma Linda University School of Dentistry, along with the completion of a bachelor's degree in biochemistry from the University of California, Riverside, and a year of advanced general dentistry at the University of California, San Francisco. Dr. Hao strives to stay current with the latest dental advancements by completing several continuing education courses throughout each year.
Dr. Hao is currently a member of the ADA®, the CDA, the Tri County Dental Society, the American Association of Oral Systemic Health, and a fellow of AGD (FAGD). One of her greatest goals as a dentist is to inspire patients to be better about their overall health starting with their oral health and to help them learn how these two are interconnected. Dr. Hao is grateful and deeply awed by the trust our patients place in us and will strive hard to ensure they receive quality care to improve their oral health!
In her spare time, Dr. Hao is an avid gardener and amateur florist, having completed several arrangements for the Riverside Art Museum, the UCR Botanical Gardens and the National Charity League. She is married with one daughter and a son.
---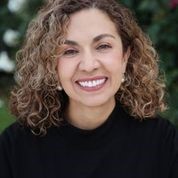 Dr. Ingrid Rojas graduated from the Loma Linda University in 1983 with a Bachelor of Science in dental hygiene and graduated from Universidad El Bosque in Bogotá, Colombia, with a doctorate in 1994. Since then, Dr. Rojas continues her education by attending the Spear Study Club and monthly classes at seminars in Scottsdale, Arizona. She is currently a member of the American Dental Association®.
Having practiced in the area for almost 30 years now, Dr. Rojas has developed a deep passion for her work and finds her ability to give back to the community very fulfilling. She enjoys bringing patients to their optimal level of health and helping them overcome their fears, helping them build confidence in their beautiful, healthy smiles.
Outside the office, Dr. Rojas enjoys skiing, hiking and traveling with her family. She is married with one daughter and one son.
---
Meet Our Team
We take great pride in aiding our patients with all their oral health requests. We have highly trained individuals on our team who spend a great amount of time devoting themselves to the well-being of our patients. To learn more about our dental practice in Riverside, California, we invite you to contact University Village Dentistry today at 951-786-9141 and meet with our dentists, Dr. Amy Hao or Dr. Ingrid Rojas!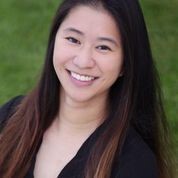 Amanda — Dental Hygienist
As a recent addition to our practice, Amanda excels at educating patients about the importance of good oral health and building valued relationships with our patients. Before joining our team, she received a bachelor's degree in dental hygiene from the UOP School of Dentistry and also graduated from UCLA with a degree in Chinese and Biology. Amanda loves to contribute her skills as our dental hygienist, placing our patients first and looking after the well-being of each individual patient.
Outside of the office, Amanda enjoys trying out new foods and going hiking. She also loves reading up on all the latest dental products!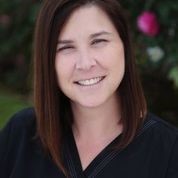 As one of our dental assistants and our practice manager, Leslie has continued to provide our patients with over 20 years of quality service. She loves helping patients, and it makes her happy to have the opportunity to assist them with all their smile goals. Leslie is skilled in providing care to patients, ranging from everything involving insurance to chairside assistance.
In her spare time, Leslie loves to go camping and ride around the desert in a Razor. She also enjoys reading and quilting. She is married to her husband, Brian, with two daughters and one granddaughter.
---
Vanessa – Dental Hygienist
A graduate of the Moreno Valley Dental Hygiene Program, Vanessa joined our team in 2018. Her favorite part of working for University Village Dentistry is the way everyone works toward the same goal – to bring the best care to our patients. She always tries her best to educate her patients about their oral health.
When she is not at work, Vanessa looks forward to spending time with her family and friends and playing with her dog. She also enjoys traveling and visiting new places.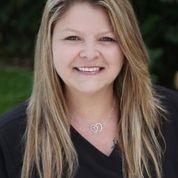 Having been in the dental field for over 30 years, Victoria is a great new addition to our practice. She values the opportunity she has to put patients first and gift them with the high standard of care they deserve. As a part of our team, Victoria loves that we are a connected group of women who work together to achieve optimal dentistry for all our patients.
Victoria enjoys playing with her grandchildren and her dog in her spare time, and she loves to listen to live music. She has one daughter and two beautiful grandchildren.
---